On November 4, 2023, Penny and I visited the USS Potomac and sailed around San Francisco Bay on President Franklin Delano Roosevelt's yacht. Known as the floating White House, it is an historic landmark docked in Oakland, California. The ship has a colorful history that includes being owned by Elvis Presley, being involved in drug running and being partly sunk.
The USS Potomac docked in Oakland at Jack London Square.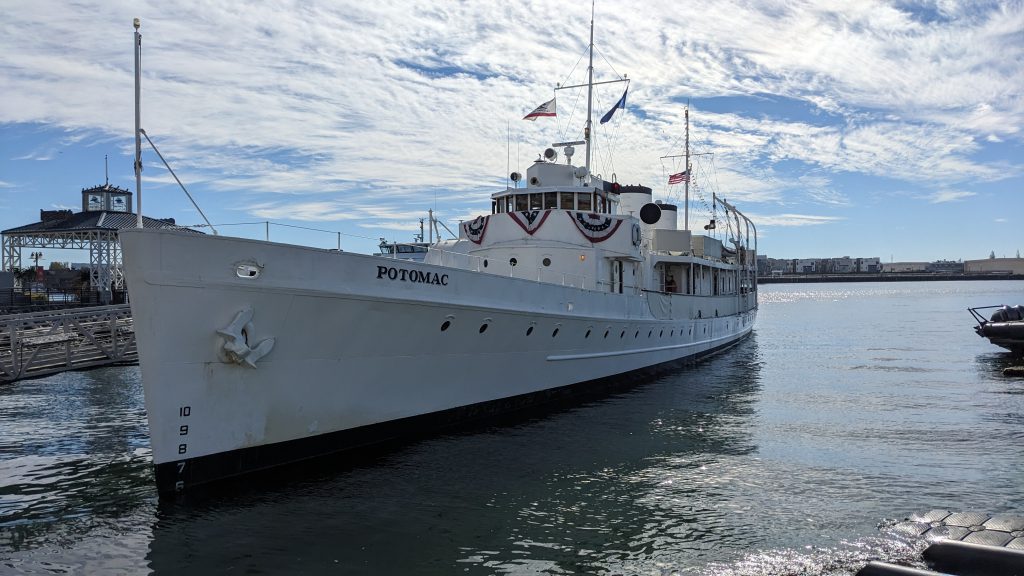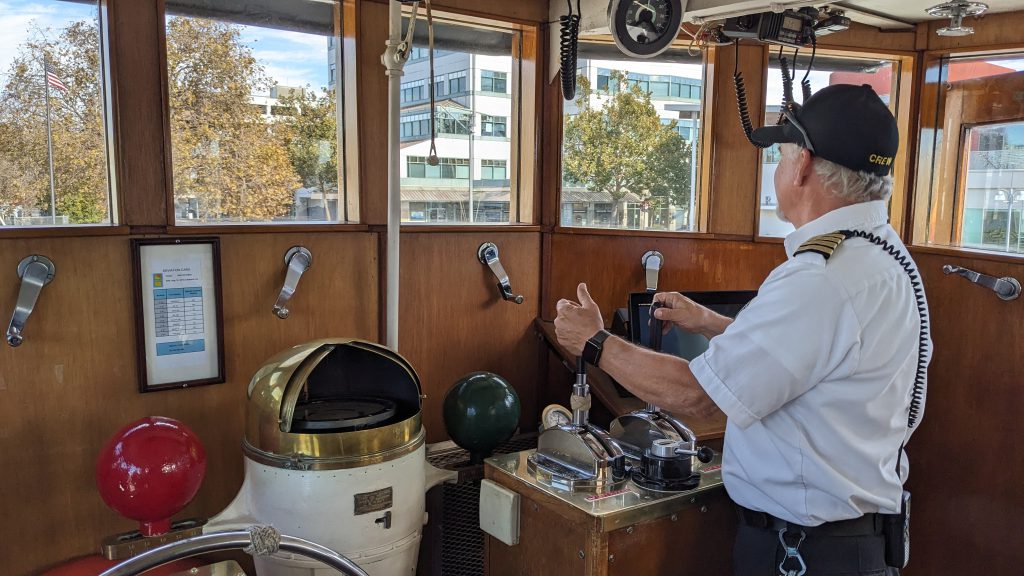 The captain at the helm. There are two ways to pilot the ship. One can use the older wheel on the left or the more modern joystick controls on the right.
President Franklin Delano Roosevelt's private stateroom adjacent to the aft seating area.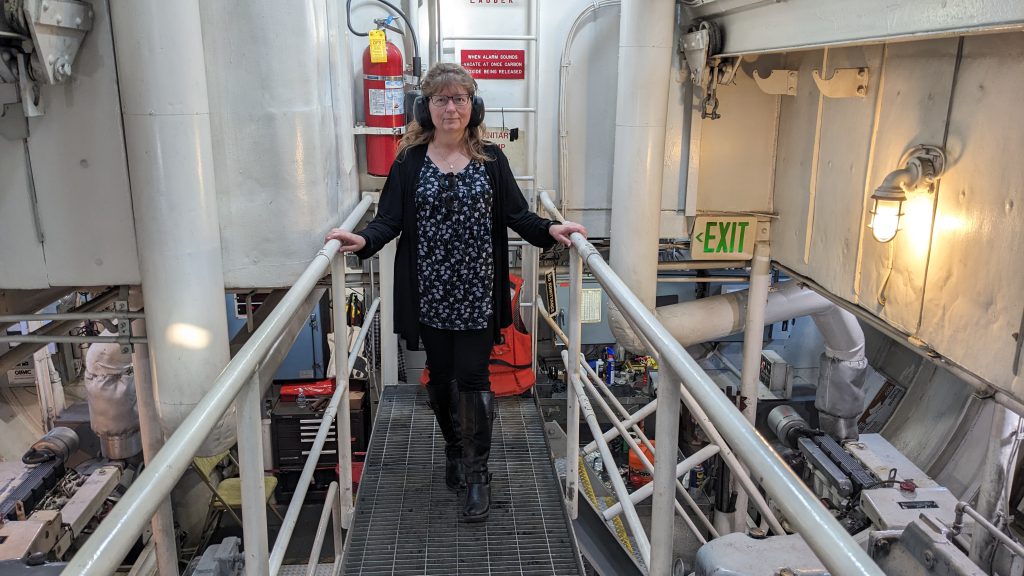 Penny in the very noisy engine room. Note that she is wearing hearing protection! It was very noisy down there as we were sailing along.
The ship's radio room. FDR delivered one of his famous fireside chats from this room.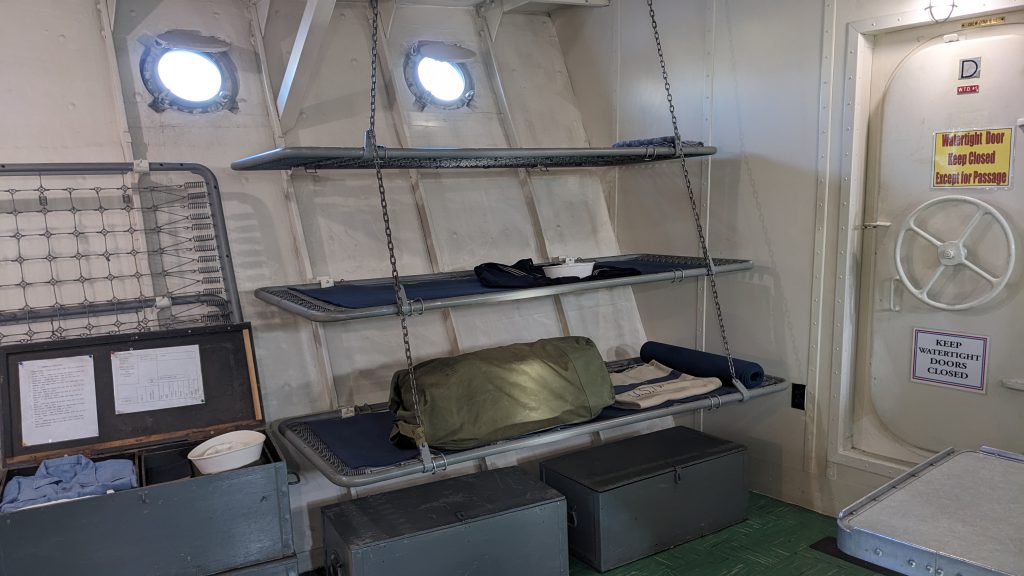 Sleeping area for the crew. There was not any personal space for these guys.
Officers' quarters had a bit more room, and privacy.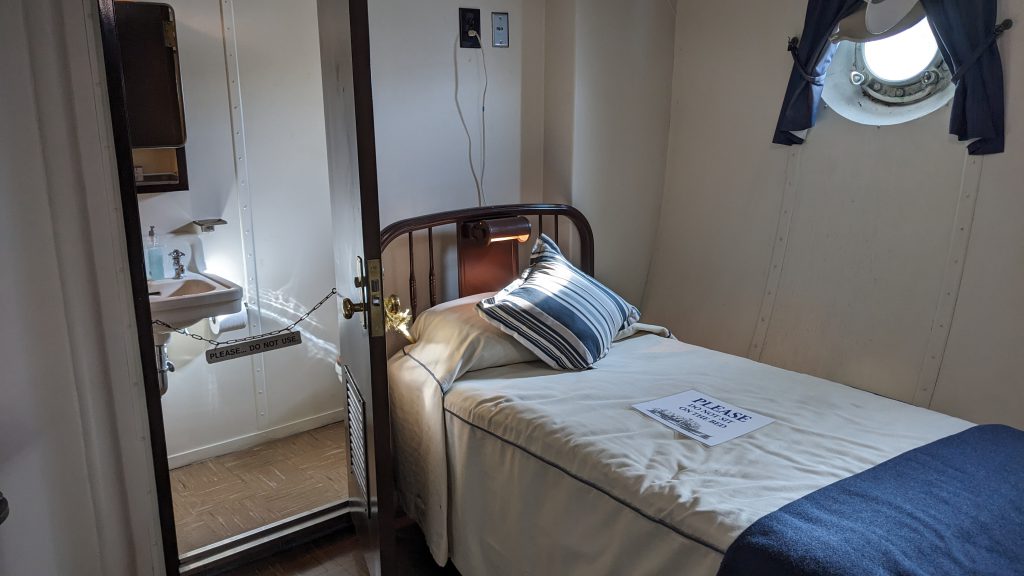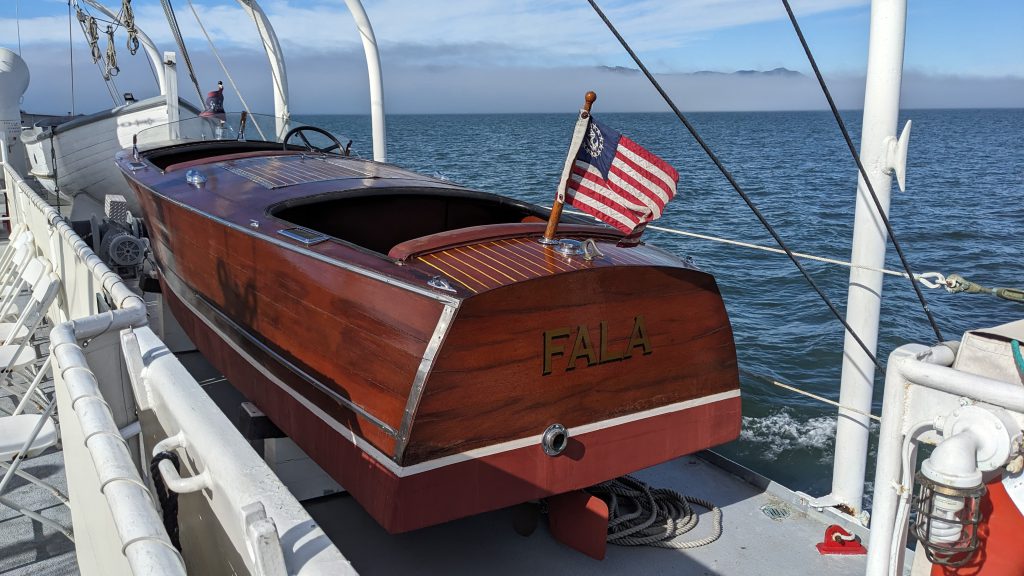 The pleasure skiff on top deck is named Fala. Fala was FDR's beloved Scottish Terrier dog, sometimes called the most famous dog in the world at the time.
Penny lounges in the aft sitting area much like a President would.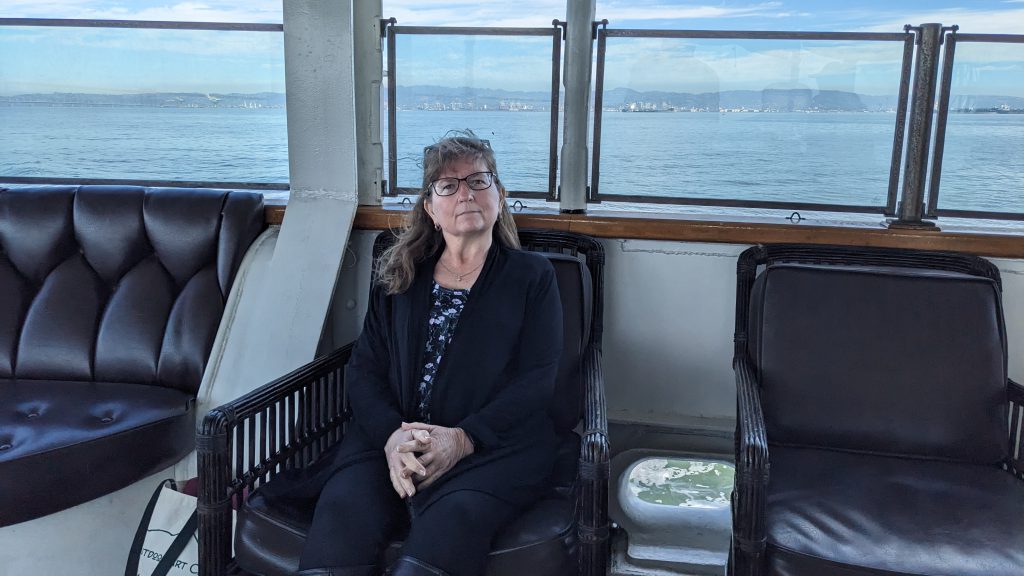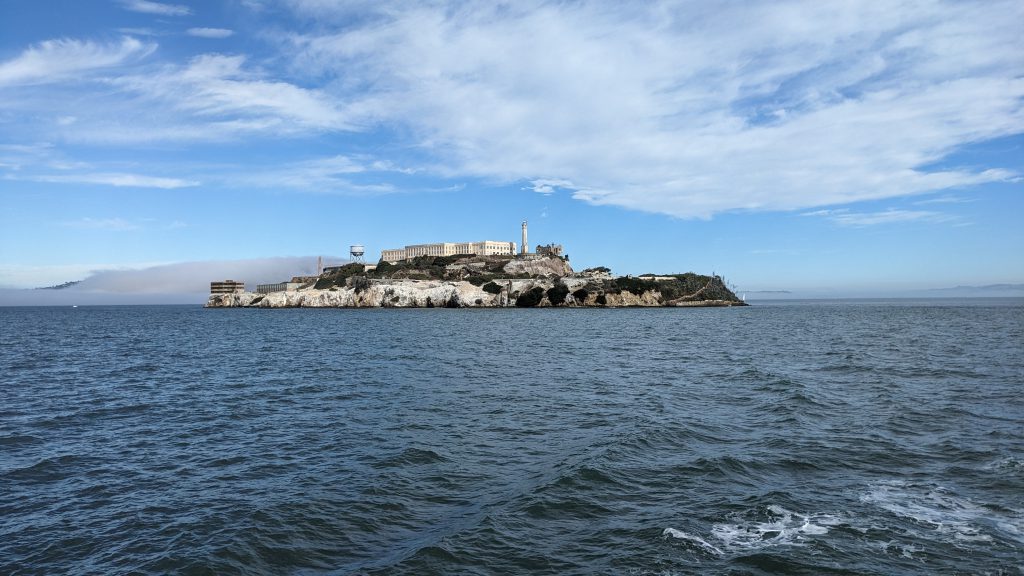 Alcatraz Island. Angel Island lies in the background almost completely covered in thick fog.
A close glide by Alcatraz Island. I still need to visit this place!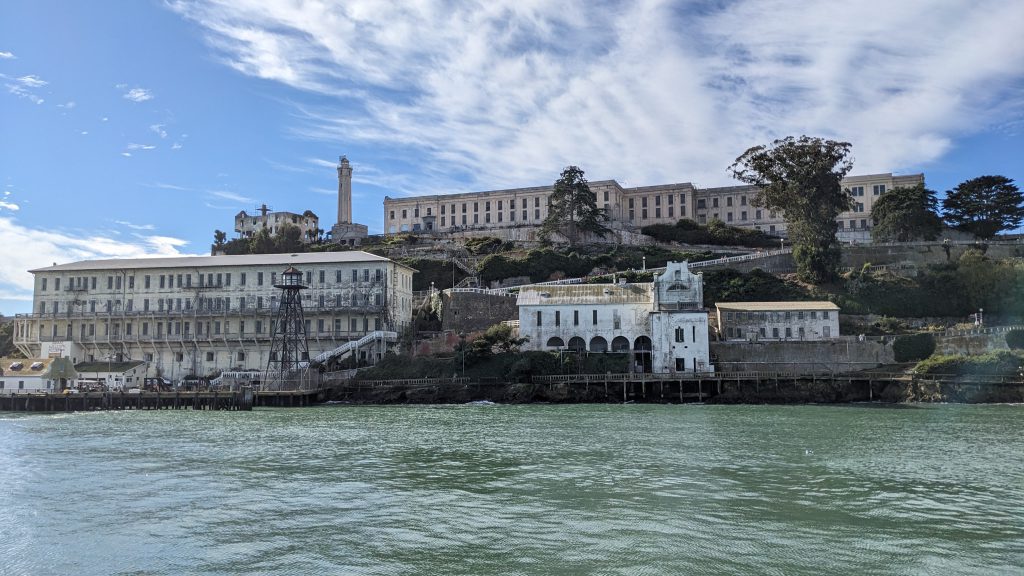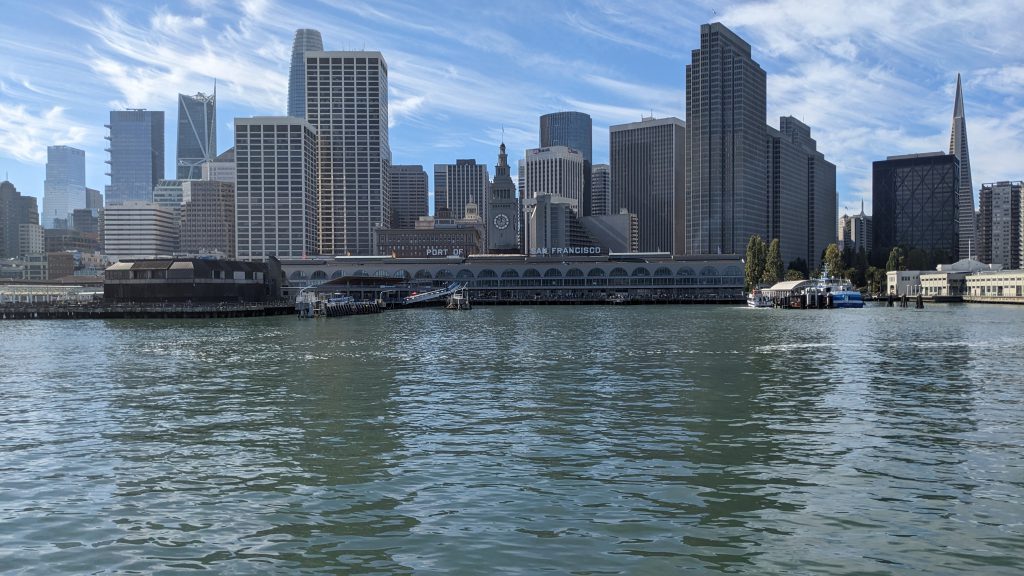 Passing close by San Francisco and here at the Embarcadero. This ferry port was once the second busiest such facility in the world.
Penny with San Francisco and the Bay Bridge in the distance.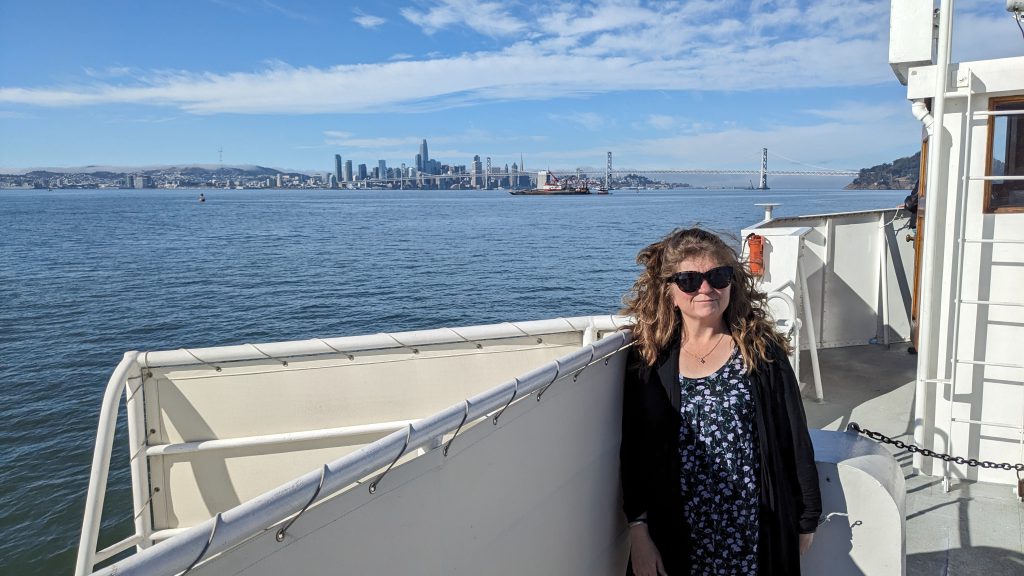 Our three hour tour did not suffer the same fate as Gilligan's ship. Overall, the weather was perfect. Only heavy fog coming through the Golden Gate obscured our views of the Golden Gate Bridge and Angel Island.
The USS Potomac Association maintains the ship. They offer a number of ways to experience the Floating White House. You can tour the docked ship or schedule a cruise around San Francisco Bay. Several cruises cover specific themes such as lighthouses, World War II history, parks, bridges and more.